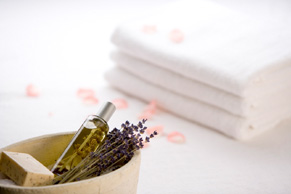 MINI FACE TREATMENT 30min/NT$1,500
After cleansing, the aroma therapist will gently massage your face, and apply a mask suitable for your skin type, to restore suppleness and luster to your complexion.


MINI HAND TREATMENT 30min/NT$900


Aromatic hand soak, exfoliation, massage, and hand wrap.

All prices are subject to a 10% service charge.